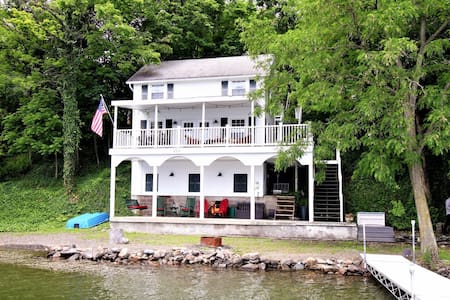 E gjithë shtëpia · 8 vizitorë · 4 krevate · 1 banjë
Inviting waterfront home with a dock, outdoor dining area & more! Dogs ok!
The health and safety of our guests, homeowners, and employees is our number one priority. Many of our vacation rentals minimize person-to-person contact with private amenities and entry via smart locks or lockboxes. Plus, each reservation is backed by 24/7 customer support and expert cleaning in line with current CDC guidelines.