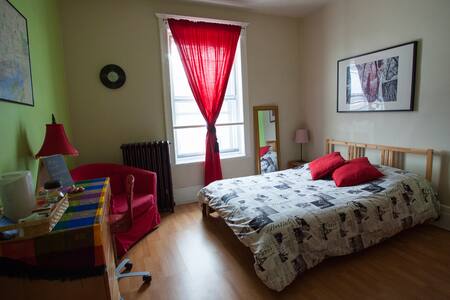 Dhomë private · 2 vizitorë · 1 krevat · 1.5 banja të përbashkëta
Colorful room (no fees) close to everything!
Warm and Colorful room close to everything! With a walk score of 96% (restaurants, cafes, bars, grocery stores, parks, bicycle paths, public transport), the bedroom is located in a large, bright country style apartment on two stories (where I live with my son) in the heart of the Promenade Masson.