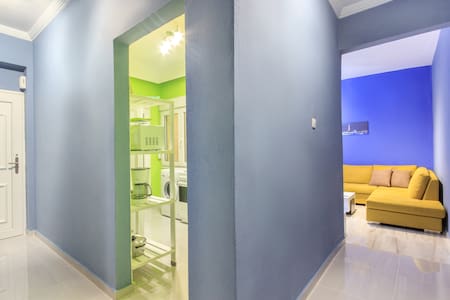 I gjithë apartamenti · 4 vizitorë · 2 krevate · 1 banjë
ESPERIA Luxurious coloured house with a sea view!
A luxurious apartment in the center of Polichrono, with plenty of beach bars , taverns and night bars. Have a great time Watching movies in the huge wide smart TV, Netflix equipped! The luminοus kitchen has all kinds of modern appliances which make you feel like home! The bedroom has a relaxing double bed and its really serene colors will help you get the best sleep ever!Long balcony with lots of doors and windows for multiple access!