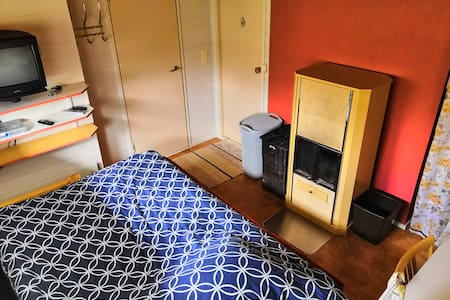 Dhomë private · 2 vizitorë · 1 krevat · 1.5 banja të përbashkëta
Room with fireplace and sauna near Sampo icebreake
Cozy room from small house in quiet area. Near good fishing and outdoor location. The house have grill where you can cook your meals meanwhile you enjoy the peacfull atmosphere. After a long day in attractions you can relax in finnish sauna.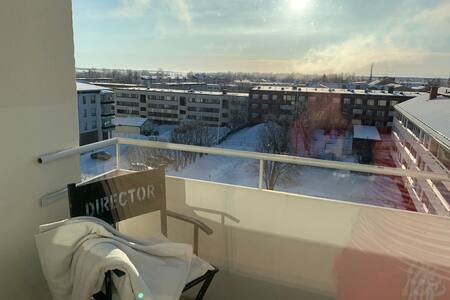 SUPERHOST
I gjithë apartamenti · 10 vizitorë · 4 krevate · 1 banjë
City centrum Penthouse with sea view
Etsitkö valoisaa, viihtyisää ja kodikasta asuntoa, keskeiseltä sijainnilta merellisestä Kemin keskustasta? Tässä olisi parvekkeella 6 krs. hissillisen k-talon ylimmän kerroksen 79 neliön asunto. Näköala 3:een ilmansuuntaan, merelle ja kaupunkiin. Asunnosta löytyy mm. infrapunasauna ja hyvät mahdollisuudet ruuanlaittoon, kattava kalusto mm. Kahvinkeitin, mikro, vedenkeitin. Tässä asunnossa viihtyy ja rentoutuu hyvässä seurassa vaikka pidempäänkin. Helppoa kaupunkiasumista hyvällä sijainnilla.
Our room for hire is it's own space which is in touch with outbuilding. There is 120cm wide bed in the room. In the bathroom we have bath and shower. Other equipment we have are small fridge, electric kettle, microwave oven and tableware. We offer you also tea and instant coffee on the house. There is own parking place for your car and place to plug car heater on. In the summer you are welcomed to sit and hang around in the big yard. Yard is shared with the house owners.